Life is all about RELATIONSHIPS
Every RELATIONSHIP begins with YOU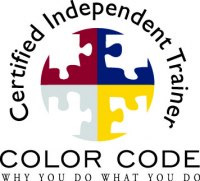 Life can be puzzling. People can be puzzling. But above all, your relationships can be most puzzling.
Do you wonder why some people are so easy to love, work for, and befriend, while constant effort is required to build and maintain a healthy relationship with others? What part do you play in making the relationships in your life work?
Who are you? Do you really understand why you think and behave as you do? Imagine the power of truly knowing yourself, what motivates you, and how you impact the relationships in your life.

The Color Code is the most revolutionary and ACCURATE measurement of your personality available on the market today.

Once you've learned The Color Code you will never see yourself or others the same again.

Relationships impact every area of your life. No matter how high your IQ, if you can't relate well with others, you will be limited.
Socrates said that the major task of life is to come to "know thyself." We do this by examining ourselves and learning our unique motivations, needs, wants, strengths, and yes even knowing our limitations. When we understand ourselves first, we can better understand how to successfully communicate and relate to others. The purpose of The COLORCODE™ is to help you understand yourself, relate well with others, and embrace the important relationships in your life.
Kally is available to give 1-hour Keynote addresses of TheCOLORCODE™for a brief introduction or full training programs for your group or organization. Kally also works with individuals for coaching.
"Thank you so much for your Color Code presentation. The post seminar evaluations confirmed not only the need for identifying communication differences, but the high degree of interest to the participants. Your presentation received excellent ratings. You can be assured your lecture was stimulating and provided not only a "take home" message, but valuable techniques as well."
"Your keynote address to our conference participants was extremely effective! Setting the stage in such a 'colorful' way for the discussions of redesigning the work of health care was a perfect balance to strike. Everyone appreciated your message, and the manner in which it was delivered. I hope the rave reviews of all involved communicate the fact that you played a major role in this hugely successful conference. Thank you!"
"With the tools provided by Dr. Hartman, any person can gain a much deeper understanding of innate personality and character and then use that understanding as a tool for growth and fulfillment."
"We are enjoying greater unity in our family and in our marriage thanks to Kally's individual and couples coaching with The Color Code."
"I recommend Kally to everyone. Her Color Code Coaching has truly helped me 'see' myself and others. This has improved all my relationships and helped my understand my family. I now know why I do things the way I do and live life more fully."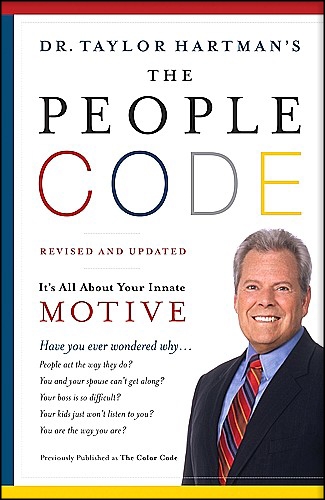 Millions of people have used The Color Code system to:
Create Life Success– Discover your best self.

Connect with Others and Build Stronger Relationships– Understand the people in your life.

Build Better Businesses – Developing people is smart business.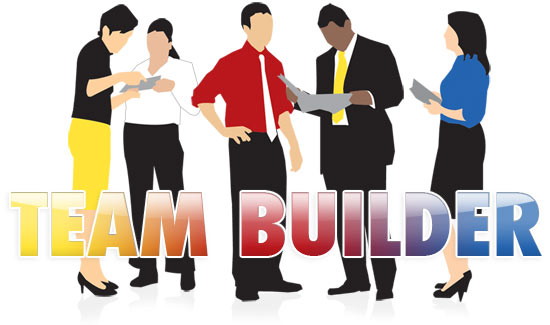 Create Life Success. Discover your best self.
Which hue are you? If you'd like to improve a relationship with anyone in your life, gain an advantage at the office, or just get to know yourself a little better, we invite you to take our FREE Test and give Color Code a try, today!
Unlike other personality tests, The Color Code not only identifies what you do but why you do it, allowing you to gain much deeper and more useful insights into what makes you and those around you tick.