Have you ever tried natural treatments for your armpit odors?
Sometimes it takes time for your body to adjust. Many have found that they prefer natural methods after a month or two of staying away from the 'Mitchum', 'Axe', and otherwise.
Typical deodorants and antiperspirants contain many chemicals and man people are looking to get away from toxins in their personal care product. Toxic free deodorants have become a concern of many.
Toxic Free Alternatives to Deodorant Are More Common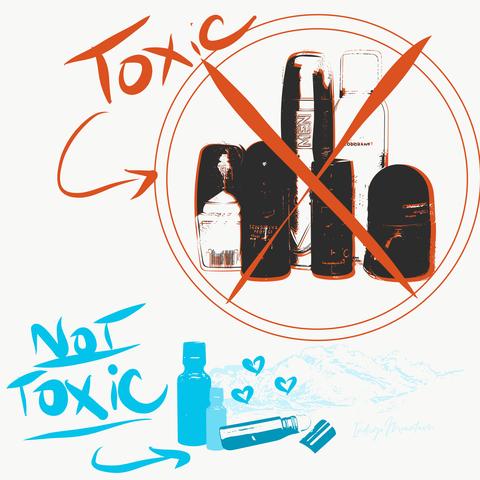 Did you know many counties don't even use deodorant? In China they will ask why you smell weird with chemically filled antiperspirants.
Homemade and alternative deodorant options are not an antiperspirant. They will not stop you from sweating. If you system is on toxic overload, natural deodorants may only help a little. May people don't even realize that stress can cause your sweat to stink even more. If you are super concerned about body smells – sometimes detoxing your gut and managing stress can be a huge help.
Essential Oils as Deodorant
Essential Oils Good for Underarms:
There are so many combinations and options. Don't make it too strong, just a little goes a long way. Remember some people are sensitive to citrus oils and sunshine.
My favorite way to apply essential oils is in a spray bottle and a little oil goes a long way. I shake and mist. I keep a little small bottle in my purse for hot summer days I can freshen up or freshen up a public bathroom.
Tip: Adding a little bit of alcohol into your mixes, sprays and dilutions can help them last longer.
Crystal Deodorant Stones
Another option to deodorize armpits is a crystal deodorant stone or roll on. It is a pure mineral that helps keep the underarms fresh. It works to kill bacteria and help with body odor. It will not clog your pores. They are made from a mineral salt called potassium alum which is a zeolite mineral salt. They also do not stain clothing. One stone has been said to last one person up to a year of use!
It is best applied to clean arm pits or after a bath or shower while the body is still damp, or wet the stone or armpit before applying. If you are not showering, you can wipe your arm pits clean with a damp rag and apply. They dry quickly. And if you need to freshen up in mid day – mist some essential oils. Crystal stones don't stop you from sweating, but do stop the bacteria that causes odors. Best to apply to clean armpits.
Crystal stones also work on feet. It is highly recommended for sensitive skinned people or those who are looking for hypoallergenic alternatives. They come in many sizes to fit your needs.
They are free from harmful and unnecessary chemicals found in mainstream brands today, providing you with the ultimate peace of mind.
Bonus – these are so much cheaper than other products on the market and last so much longer. A large stone will last me a year.
Most of us at Indigo Mountain have been using DO stones and essential oils for years. It takes some getting used to not having the creamy toxic chemicals in your pits, but once you do – you may never go back.
This is one simple way to avoid toxins in your life.
Stay fresh and and clean with these options.
What are your favorite options or essential oils to use? Let us know.